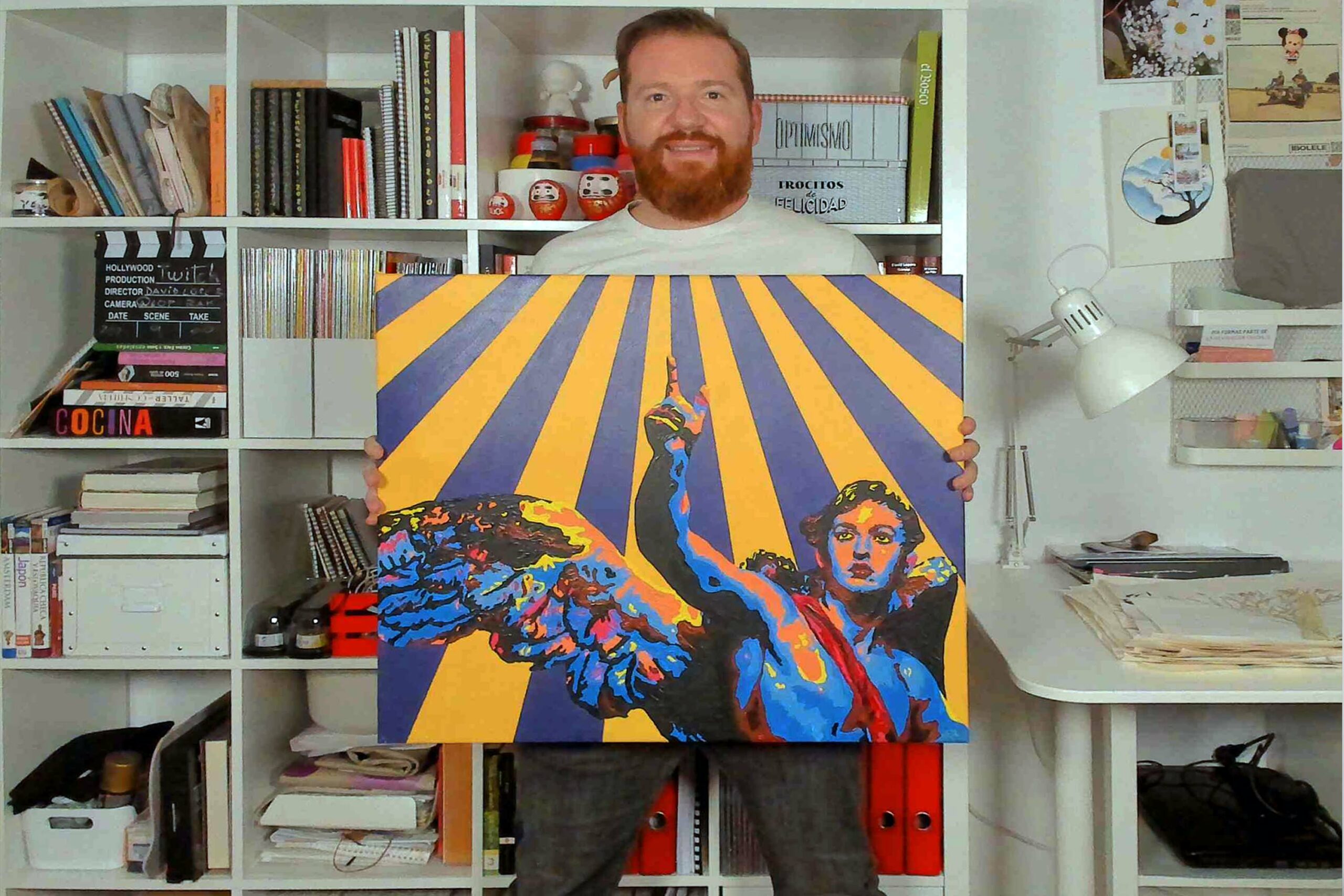 I'm David Lopera Gómez, visual artist and illustrator known in social networks as Loperakun. Sometimes analytical and sometimes passionate, I'm in love with fantasy, science fiction, surrealism, graphic novels, manga and horror art.
Going from digital to traditional techniques is something natural for me, the mixture of both is present in my work. In my style the line is very present, a tool that gives shape to my ideas, being the figurative drawing the base of my art. My work is focused on the creation and sale of originals and prints available in my online shop. Always open to collaborations or commissions if they are interesting and I can bring my own style and ideas.
I have extensive experience in business management, advice, training, guidance to entrepreneurs and project creation, as well as in image design for social networks, marketing and digital media. Degree in Law, Master in Human Resources, PhD in Labour Sciences, Master in Teaching, specialising in Drawing. Currently studying a Degree in Arts to continue improving and growing as an artist.
I'm an award winning artist based in Murcia, Spain. I have also done art exhibitions with other artists. More projects on the way!
SUPERHEROES. NEW LOOKS
Textile art exposition exhibited at Los Alcázares, Murcia, Spain. 2023.
Seahorses
International, supportive and collaborative installation exhibited at Los Alcázares, Murcia, Spain. 2022.
Art4Freedom gallery
Guest artwork exhibited at www.all4freedom.com 2020.
IV Contest of Graphic Humor Santomera
Best Regional Artwork. 2009.